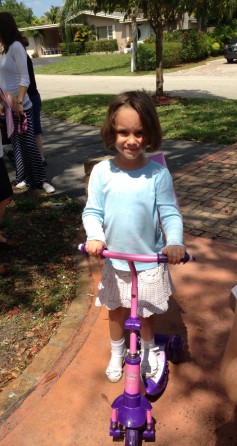 Children across Jewish Nursery, Day and Religious Schools have come in droves, riding tricycles, bicycles and even pushing wagons for their friends across the ocean. Waving their Israeli flags to show solidarity and support, these children have built a strong and supportive partnership between California's Jewish Community and the community of Beit Issie Shapiro's families in Israel.
Through their continued love and support, a nurturing environment has been created, one that teaches about special needs, the values of tzedakah, and helping those in need.
Beit Issie Shapiro would like to extend its gratitude and appreciation to all the children, parents and schools that have opened their hearts to the children of Beit Issie Shapiro. They have cycled their way to $60,000 this year for the Special Children of Beit Issie Shapiro.
For more information or to host a Cycles for Smiles event, please contact Hannah Cohen at hannah@afobis.org.