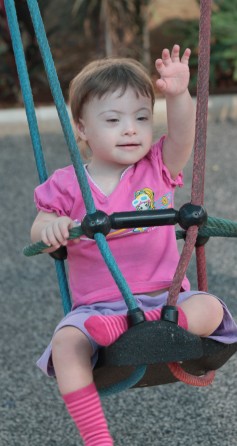 The American Friends of Beit Issie Shapiro, a national fundraising organization with headquarters in New York, provides support for Beit Issie Shapiro a leading innovator in the care and treatment of children with disabilities, and recently named Israel's most effective non-profit organization in 2011.
Beit Issie Shapiro impacts more than 30,000 people every year and is Israel's leading innovator of new therapies, changing attitudes in society, advocating for better legislation and sharing knowledge internationally through research and training.
Located in Ra'anana, Beit Issie Shapiro pioneered Israel's first Early Intervention Center, the first hydrotherapy program for children with developmental and physical disabilities, and the use of unique multi-sensory environment Snoezelen rooms for children with autism and other sensory issues.
Beit Issie Shapiro is a center of excellence for professional training in the field of developmental disabilities.  We train professionals and undertake research in Israel and abroad.  Our Special University empowers young adults with severe learning difficulties to achieve their full potential.
Beit Issie Shapiro's dedicated professional team changes lives of people with disabilities while reaching out and supporting families in an atmosphere of warmth, love and respect.